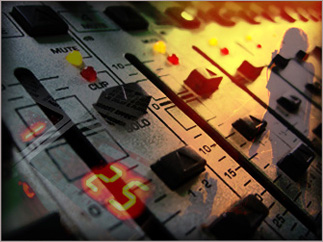 HISTORY
SOUNDCHECK was conceptualized in 1991 and incorporated in March 1992 by a group of experienced professionals with strong background in sound and light engineering and management.

With the technical expertise of the group, SOUNDCHECK acquired an array of equipment meeting or even surpassing local and international standards, making SOUNDCHECK a force to reckon with in the sound system industry. The company also ventured into consultancy and pipe-in/paging installation and design at first just for friends, then on a larger scale in 1998.

To enable the company to service their clientele more completely, SOUNDCHECK began acquiring and continue to acquire state-of-the-art lighting equipment from 1998. At the start of 2004, SOUNDCHECK expanded the sound system group with the acquisition of three (3) Digital Mixing Boards, Line Array Speakers and their peripherals. In May 2012, three (3) more up-scale Digital Mixing Boards have been acquired aside from a number of speakers, monitors, and additional lightings. Investments were likewise made in Rigging & Staging and in LED Wall a few years ago for a one-stop shop service to clients.

To-date, SOUNDCHECK has invested over P35.0 million in sound and lighting equipment aside from the unquantifiable 19 years experience earned by their loyal technical staff.